Commercial & Wholesale Electrical Supply
CESCO carries a full selection of commercial electrical supplies. Our Rock Hill, SC showroom and warehouse has over 38,000 square feet of inventory so you're sure to find exactly the part or fixture you're looking for.
We're Able to Serve All of Your Commercial Electrical Needs
Whether you're servicing an individual office, office building, medical office, or retail shop, we have everything to help you complete all types of electrical jobs. We carry a complete selection of lighting fixtures and lamps, including recessed lighting and track lighting. We can recommend fluorescent, LED, and other types of lighting for both indoor and outdoor uses. We also offer outdoor lighting to enhance the exterior appearance of your facility.
We Carry Commercial Electrical Supplies by Top Brands
Over the 21 years we've been in business, we've developed a reputation for selling only the best quality commercial electrical supplies. We carefully select the brands we sell and have built partnerships with them.
We're an authorized distributor for many leading manufacturers, including General Electric motor controls, panels, and breakers.

Our People Make The Difference
Although we have one of the best selections of commercial electrical supplies and fixtures in South Carolina and North Carolina, it's our people that really make the difference. Our professional sales staff has over 100 years of combined lighting sales experience and can help you with any questions you have. Our team of custom lighting designers will come up with plans that use light to enhance your space. Installation services are available for entire systems or single fixtures. When you buy from us, you're getting the support of our entire company. We're committed to customer satisfaction at every step of your experience.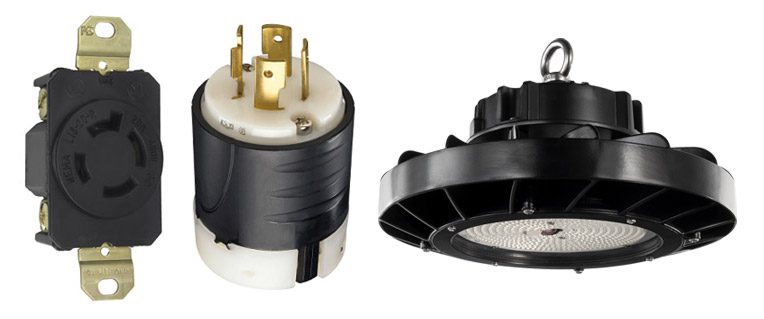 Call or visit our showroom and warehouse to learn more about how we can help with your next project. We're open to the public and we offer free daily delivery within the greater Rock Hill area.
Your Premier Destination for New Construction Lighting Fixtures
At Carolina Electrical Supply Co., we take pride in being your trusted partner for all your lighting needs, especially when it comes to new construction projects. Our extensive selection of lighting fixtures is designed to illuminate and elevate spaces with style, efficiency, and quality. We are the go-to commercial lighting supply company in Rock Hill and the surrounding area for contractors.
Why Choose Us for New Construction Lighting Fixtures?
Diverse Range of Lighting Solutions
We understand that every new construction project is unique, requiring different lighting solutions to match the aesthetics and functionality of the space. Our vast inventory offers lighting fixtures, from sleek and modern designs to timeless classics. From chandeliers that add elegance to entryways to recessed lights that provide a streamlined look, you'll find options that cater to your project's specific requirements.
Quality and Durability
We source our products from reputable manufacturers known for their commitment to quality and durability. You can trust that our fixtures are built to last, ensuring your investment pays off for years to come.
Efficiency and Energy Savings
We understand the importance of energy-efficient lighting in today's construction landscape. Our selection includes LED fixtures and other energy-efficient options that not only contribute to reduced energy costs but also have a positive impact on the environment.
Expert Guidance
Choosing the right lighting fixtures for a new construction project can be daunting. Our commercial lighting experts are here to assist you every step of the way. Whether you're seeking advice on lighting design, fixture placement, or technical specifications, we're dedicated to helping you make informed decisions that align with your project's vision.
Our Range of New Construction Lighting Fixtures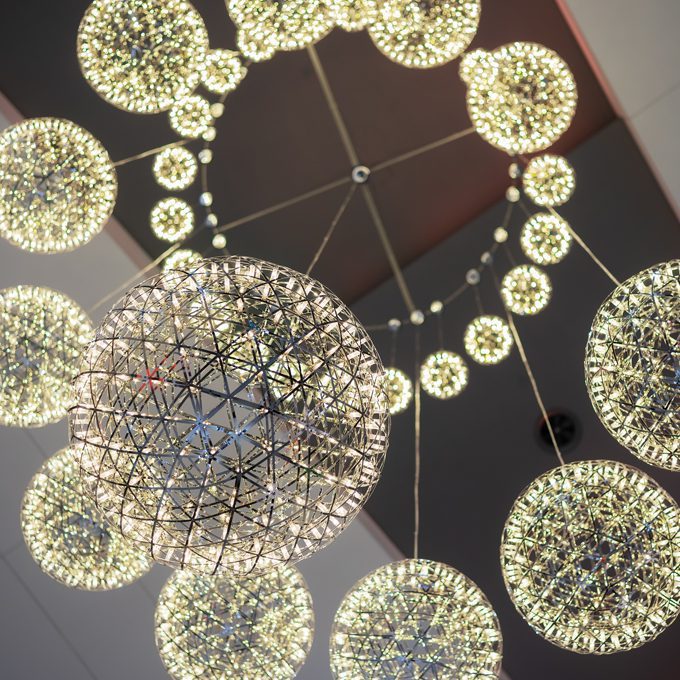 Chandeliers and Pendants
Elevate your spaces with stunning chandeliers and pendants that add a touch of grandeur. From contemporary crystal designs to rustic metal finishes, our selection caters to a variety of aesthetics.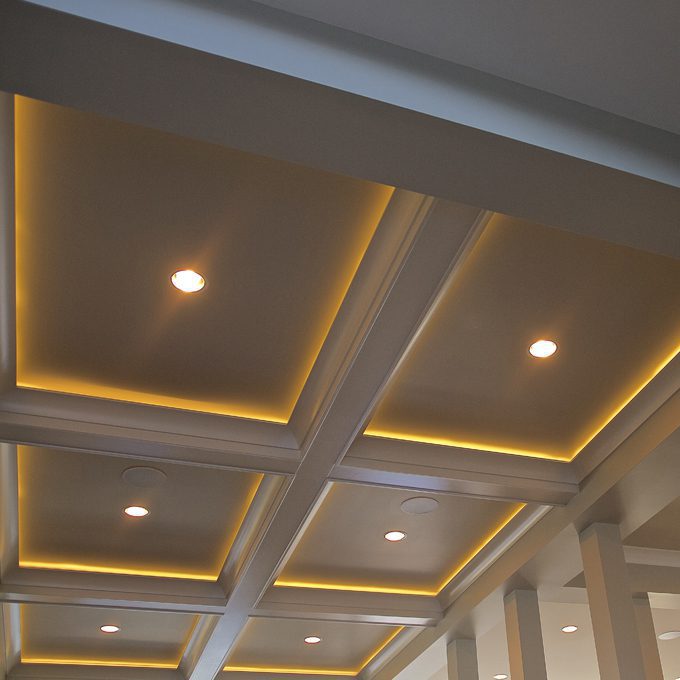 Recessed Lighting
Achieve a seamless and modern look with recessed lights that provide efficient illumination without compromising on style. Our options include various sizes and beam angles to suit different room dimensions.
Ceiling Fans with Lights
Combine comfort and lighting with our range of ceiling fans featuring integrated light fixtures. Ideal for bedrooms, living rooms, and even outdoor spaces, these fixtures offer both functionality and style.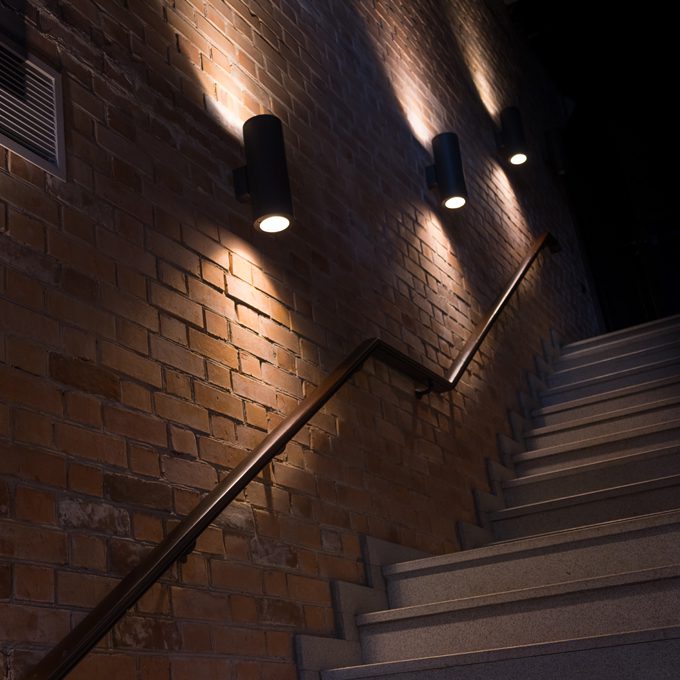 Wall Sconces
Add a touch of ambiance and elegance to hallways, corridors, and accent walls with our selection of wall sconces. Choose from a variety of designs, finishes, and light directions.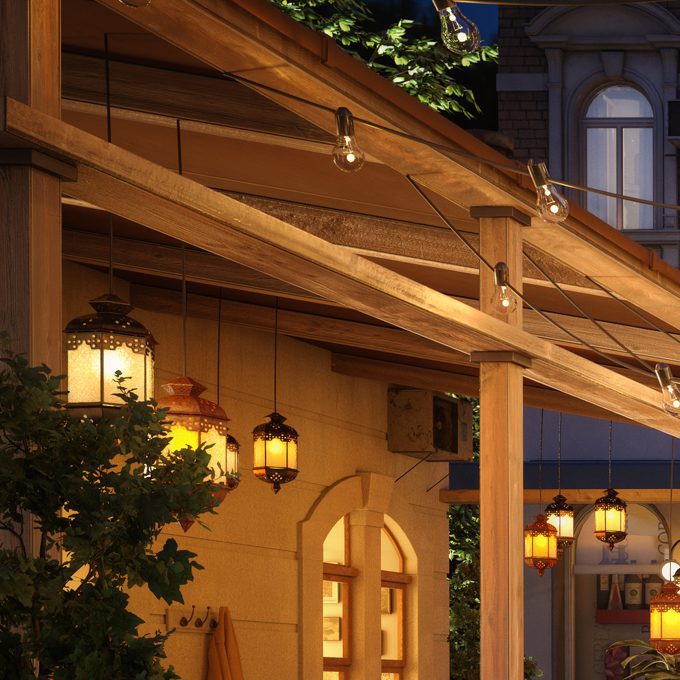 Outdoor Lighting
Don't forget about the exterior of your new construction project. Our outdoor lighting fixtures ensure your outdoor spaces' safety, security, and aesthetics.
Experience the Carolina Electrical Supply Co. Difference
When you choose Carolina Electrical Supply Co. for your new construction lighting fixture needs, you're choosing quality, expertise, and a commitment to excellence. We aim to make selecting and acquiring lighting fixtures for your new project a seamless and enjoyable experience. Our friendly team is here if you have any questions or need assistance. Trust Carolina Electrical Supply Co. to be your partner in illuminating your vision.
Call CESCO to learn about our inventory of equipment and supplies, as well as the services we offer:
Some of The Brands We Sell
CESCO Customer Commitment
CESCO is committed to assisting in the growth of our customers, as well as our own business. Through this commitment, CESCO will continually search for and implement new and innovative ideas to add to the value of our service. We will only partner with those manufacturers that are on the cutting edge of technology to ensure that our customer base will have the edge in the electrical industry.
Carolina Electrical Supply Company (CESCO) is an American owned, independently operated electrical distributor in Rock Hill, South Carolina. We serve all of South Carolina and North Carolina.
Lighting Showroom Hours
Monday-Thursday: 8:00am-5:00pm
Friday: 8:00am-12:00pm
The City Counter / Electrical Hours
Monday-Thursday: 7:30am-5:00pm
Friday: 7:30am-12:00pm
Copyright ©2023 Carolina Electrical Supply Co