Lighting Supplies near Charlotte, NC
Serving Rock Hill, SC, All of SC & NC Since 1995
About Us
Contact Us
Our Reputation is
your reputation
Your reputation as an electrical contractor is only as good as the equipment and materials you use. That means you need to work with a source for your electrical contracting supplies that takes your success seriously.
Your Hometown Electrical Supply
Carolina Electrical Supply Company (CESCO) has served the Rock Hill, SC area, as well as all of South Carolina and North Carolina, since 1995.
In that time, we've become the region's premier source for electrical contracting supplies.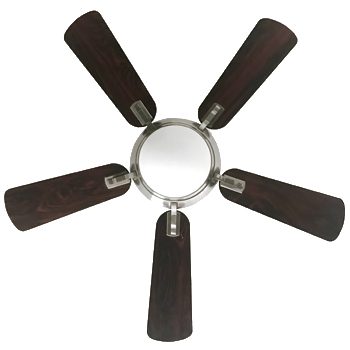 An Abundant Selection You Won't Find Anywhere Else
It's true that you can find electrical supplies at many big box stores. But they can't give you the same selection of products that we can. Our warehouse and showroom has over 38,000 square feet of inventory. That's over $1 million of electrical components onsite and ready for you to take to your location for immediate use. We also offer free daily delivery for your convenience. If you can't make it to us, just call and we'll bring it to you.
We Stock Electrical Supplies From Major Brands
The quality of our supplies sets us apart from the competition as well. We stock parts from many major brands, all of which produce durable, safe, efficient electrical contracting supplies. We stand behind everything we sell. Our professional staff will always help you make sure you're getting the best part for your job. It's an added benefit you won't get when you shop at national chains.
Residential, Commercial, and Industrial Options
We keep parts in stock for all types of electrical jobs. It doesn't matter if it's a small DIY project or a large-scale job in a plant. We can get whatever you need. We're open to the public and give every customer the same level of care and attention.
We also stock all related construction material for residential, commercial, and industrial jobs. Our showroom has all types of lighting fixtures for sale and is staffed with custom lighting design professionals.
Call CESCO to learn about our inventory of equipment and supplies, as well as the services we offer:
About Carolina Electrical Supply Company
CESCO was originally a wholesale electrical distributor. The company has since grown to serve not only electrical contractors but also those with residential lighting needs. Our expansive warehouse and showroom are filled with thousands of lighting solutions and is staffed with full-time employees.
CESCO operates as a full-line stocking electrical wholesale distributor that serves commercial, residential, and industrial contractors. Our company has partnered with leading electrical industry manufacturers to provide our customers with quality products. We've built relationships that are deep and solid with customers and manufacturers. We are an authorized General Electric Distributor and sell quality electrical supplies from all of the top brands.
From the beginning 21 years ago, contractors and electricians have come to CESCO for all their electrical supply needs. Founded in 1995, we have over 100 years of combined electrical sales experience. We are the experts on local electrical requirements. We are customer focused and quality driven. Our goal here at CESCO is to exceed expectations with honest and dependable service on each and every transaction.
We have over one million dollars of inventory at our warehouse and showroom. We pride ourselves on not only having the largest selection of product offerings at our facility, but also those of the best quality. Whether you have a DIY project or have hired a professional, CESCO is your one stop for all your electrical supply needs. Stop in for personal assistance. Our value is built by our customers' repeat business.
CESCO Customer Commitment
CESCO is committed to assisting in the growth of our customers, as well as our own business. Through this commitment, CESCO will continually search for and implement new and innovative ideas to add to the value of our service. We will only partner with those manufacturers that are on the cutting edge of technology to ensure that our customer base will have the edge in the electrical industry.
Carolina Electrical Supply Company (CESCO) is an American owned, independently operated electrical distributor in Rock Hill, South Carolina. We serve all of South Carolina and North Carolina.
Lighting Showroom Hours
Monday-Thursday: 8:00am-5:00pm
Friday: 8:00am-12:00pm
The City Counter / Electrical Hours
Monday-Thursday: 7:30am-5:00pm
Friday: 7:30am-12:00pm
Copyright ©2023 Carolina Electrical Supply Co